Additional Information
Rhythm holds a variety of jumping events throughout the year for those who are interested in a lot of fun with a strong focus on learning as well. We emphasize a low pressure, highly positive environment. We run a variety of types of events to meet all skill levels and interests.
Below are a few examples
Lean More
Check out our calendar to find the event that's right for you.
Big Ways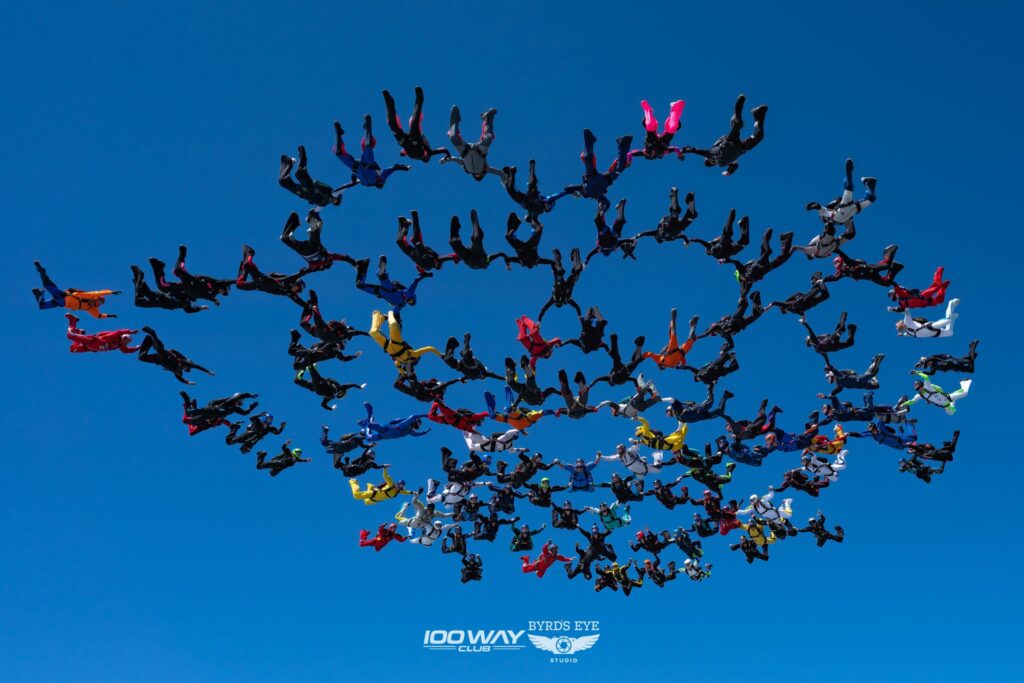 Our big way events range from beginner workshops geared toward the fundamentals of big-way flying to advanced invitationals that will challenge even the most seasoned skydiver.
Sign Up
10-20 Ways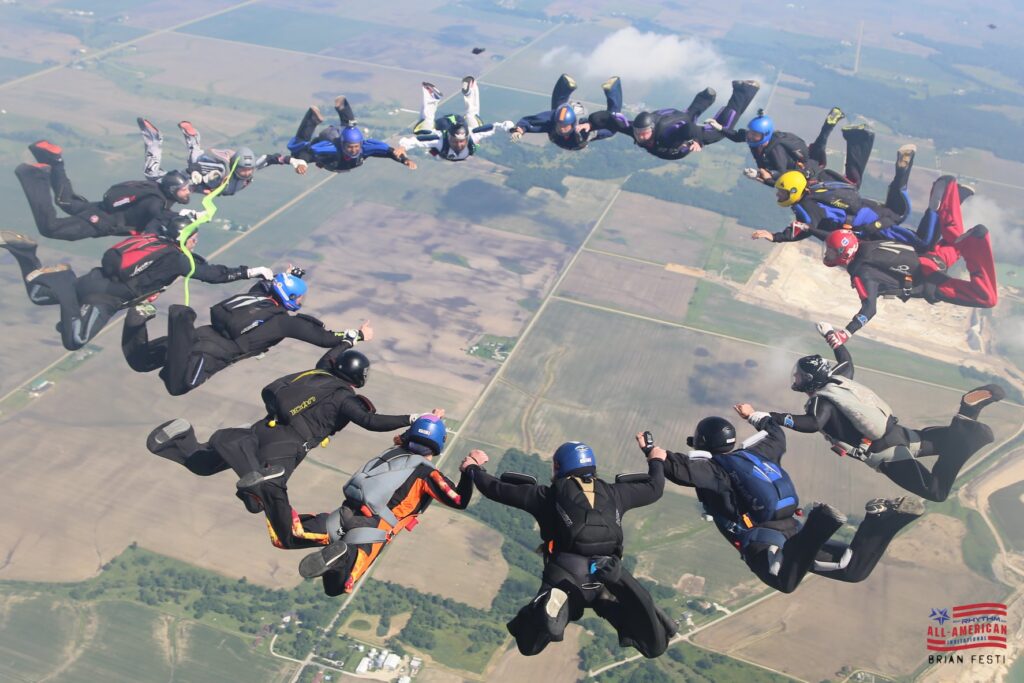 10-20 ways are a great transition size for those looking to break into larger formation skydiving. These events are large enough to work on big way skills, but small enough to allow for challenging, multi-point dives.
Sign Up
8Way Skills
Learn the fundamentals of 8way, including it's challenging exit and all the fun formations just like you would do at a competition.
Sign Up
---
4Way Skills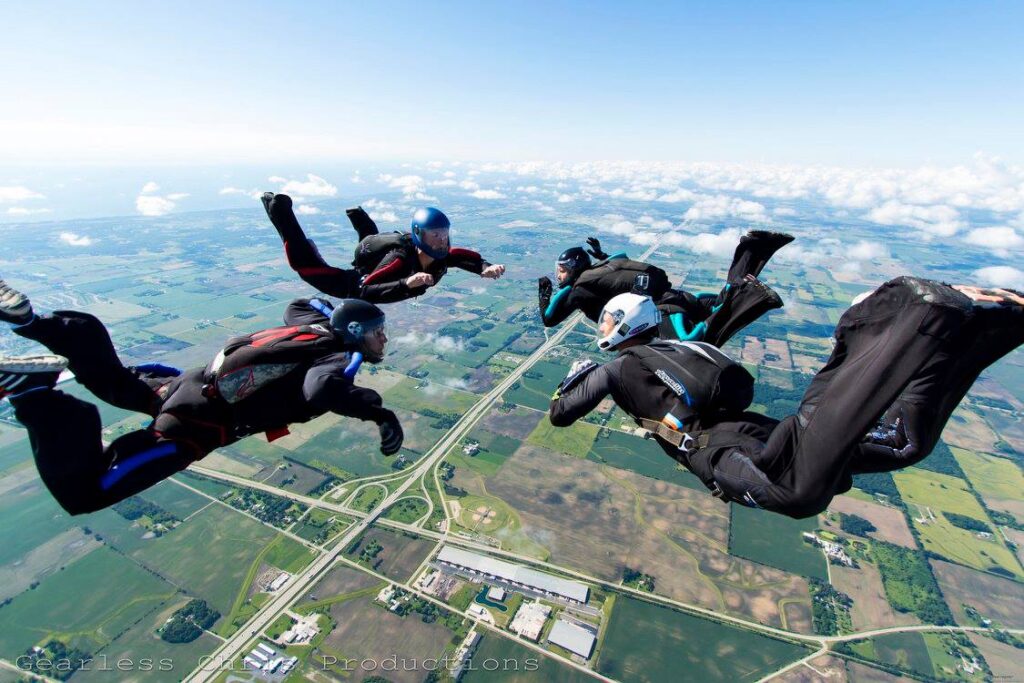 4way is the most popular discipline in skydiving, and for good reason. It combines fast flying with fun and challenging moves that require great teamwork. Whether you'd just like to see what it's all about, or you have serious competition goals, Rhythm can help you get where you want to go.
Sign Up
Rookie Skills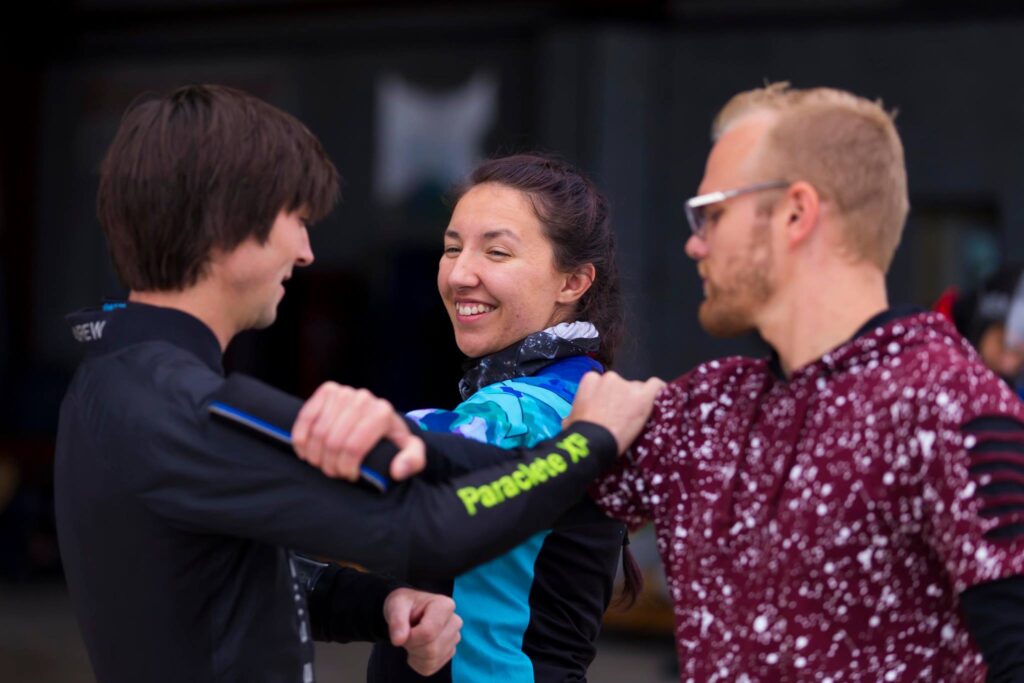 Enjoy a low pressure experience that's a lot of fun with a lot of learning! These events are geared specifically toward newer skydivers just off student status and those who are interested in developing their basic skills in a small-group experience. No prior experience necessary beyond an A-license. We'll teach you everything you need to know to gain comfort exiting and flying with others.
Sign Up
4Way Competitions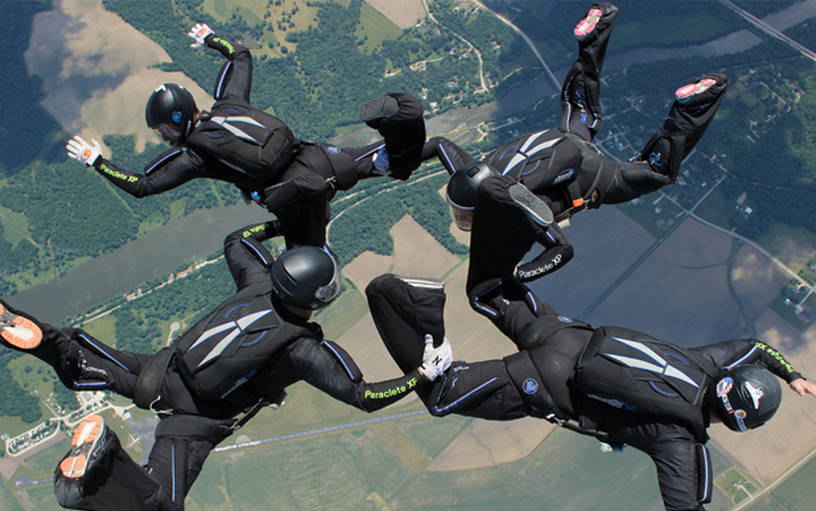 The MWSL (Midwest Skydiving League) runs 4way competitions throughout northern IL and Wisconsin. Fully formed teams can sign up as well as individuals looking to do a pickup team. No prior 4way experience is needed, and with a professional coach at every event, we'll teach you everything you need to know to learn a lot and have a great time!
Sign Up