Player-Coach / Project Teams / Team Coaching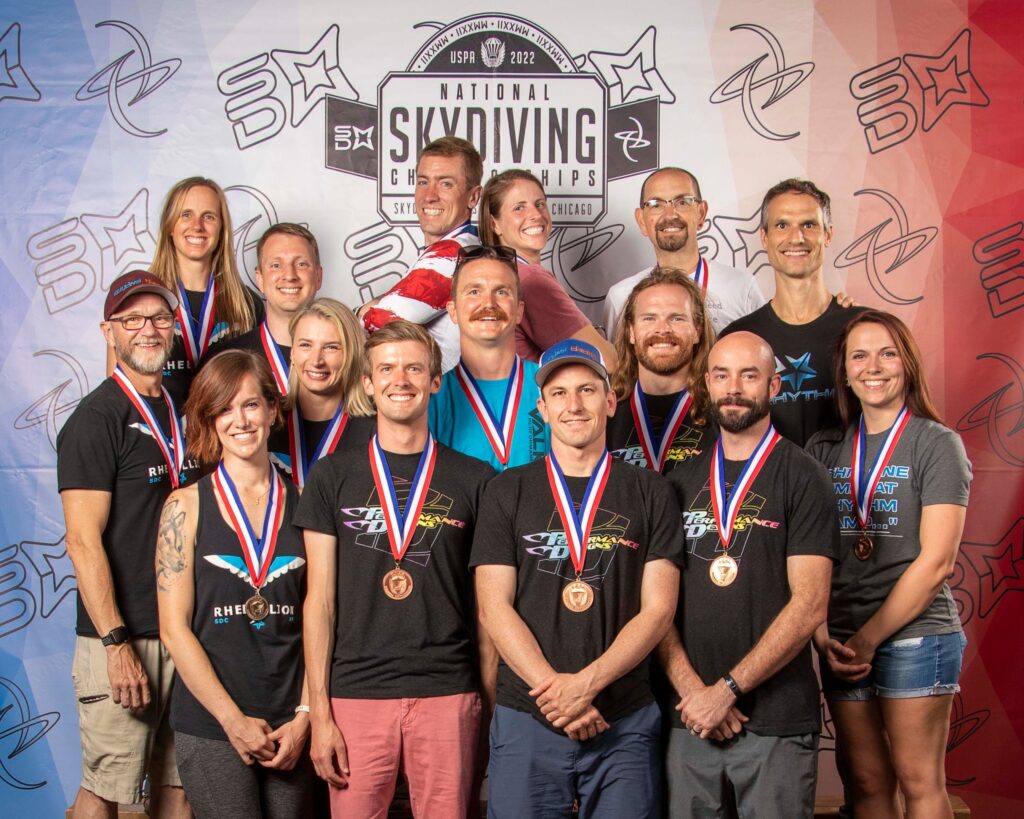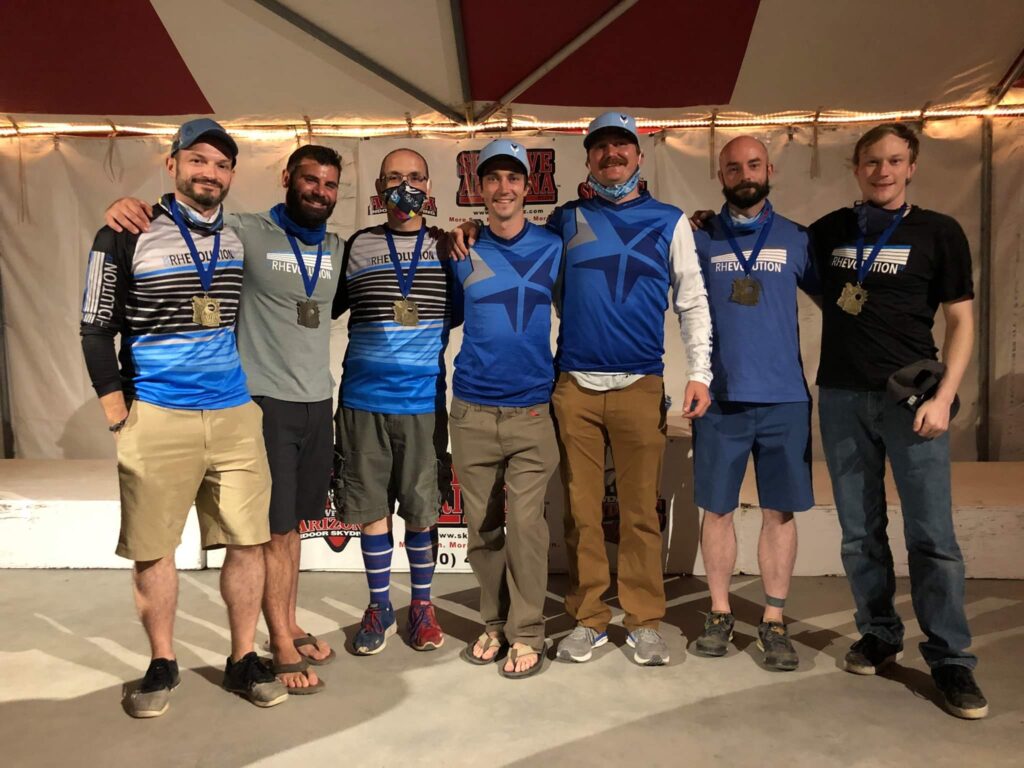 Rhythm runs season-long coached 4way and 8way teams in three different ways. With player-coach teams, the coach flies with the group as both a coach and a teammate. With project teams, the coach runs the program from outside, and all the players are students. With team coaching, you can hire us for a day or a season, or anything in between.
Player-Coach and Project Teams
Are you looking for a way to improve your RW skills?
Do you want to train on a team?
Do you want to compete?
Whether you want to brush up your RW skills, learn more about competition skydiving, or augment other team plans, Rhythm player-coach and project teams are a great opportunity. Teams will be matched up by similar goals and skill levels, so whether you're new to the sport and want a fun and safe learning environment, or have competed before and want to train more seriously, this project will have an option for you.
Anyone who has been on a team will tell you the hard part is not the flying, but all the stuff in between. That's where Rhythm comes in. Your Rhythm captain takes care of everything from day one, starting with forming the team and continuing through Nationals. After matching up appropriate teammates, we take care of all of the communication, planning, organization, coordination with dropzone, tunnel, video, packers, alternates, and all the speed bumps along the way. The budget and schedule are set ahead of time — there will be no surprises or additions (unless all team members agree to add training). You just show up, train, compete, learn a ton and enjoy!
Avoid the hassles of organizing a team, coordinating training, finding video, keeping a team together and other challenges.
Budget and schedule are set so there are no surprises or extra expenses
Train alongside other teams for added learning, encouragement and camaraderie
Training is consolidated into 5-7 weekends total, leaving you plenty of time for other jumping, other teams, family, and other activities
Never waste a single jump as your coach preps and debriefs every skydive
Guarantee a positive learning environment by having a coach guide the team through an efficient, goal-based training process
Enjoy the benefits of Rhythm's 10+ years of team coaching
Learn and improve your RW skills in ways that only team training can provide
There will be multiple teams with varied goals, experience levels and commitment. Whether you want a fun, low key team, or want to train hard, there will be an option for you
Team Coaching
Let a Rhythm coach work with your team to help you with just what you need. Whether it's for a day of coaching, a weekend, or a series of weekends, contact Rhythm to find out more.
SIGN UP
Player-Coach Team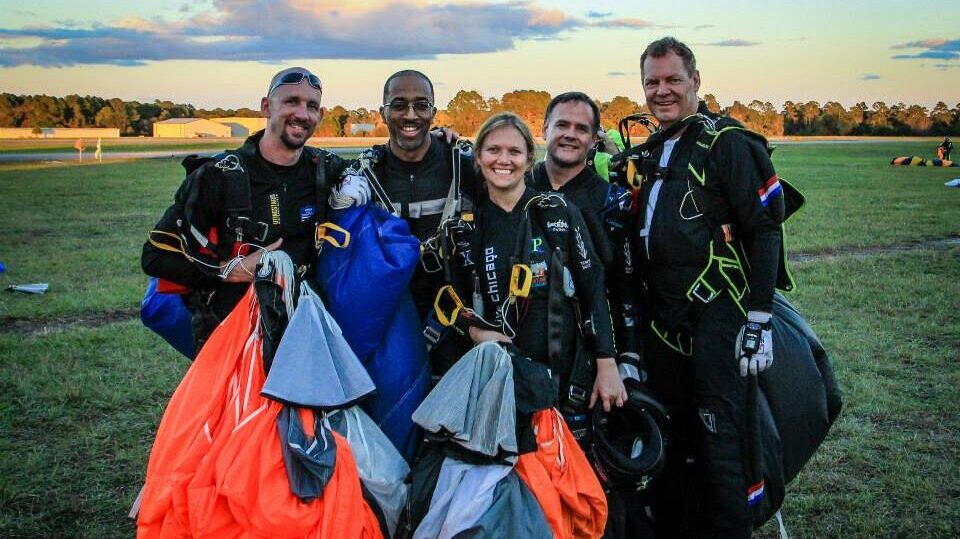 Project Team